It's no secret how much I love the fine art albums that I offer with both my wedding photography and newborn and family portrait sessions. It occurred to me recently, however, that I've never (that I can recall) photographed one for the purposes of sharing here, so you can all see why. So a couple of days ago I grabbed one of my favourite samples, which was put together from this session, and took it out to the studio to get some photos.
I brought our littlest guy out with me, to save him from raiding the pantry, as he's want to do, and eating all my chocolate while I was away.  Not one to be left out of any kind of action, he insisted on being in the photographs – and you mums out there will understand how sometimes it's just easier to roll with things rather than put up a fight. I'm glad I did, because clearly my nearly fourteen month old is as impressed with these albums as I am. And I'm starting to think he might be a great asset to the business – in the unlikely event the album doesn't sway you, how could you say no to this face!  And look how eager he is to get his hands on it, just as he should be.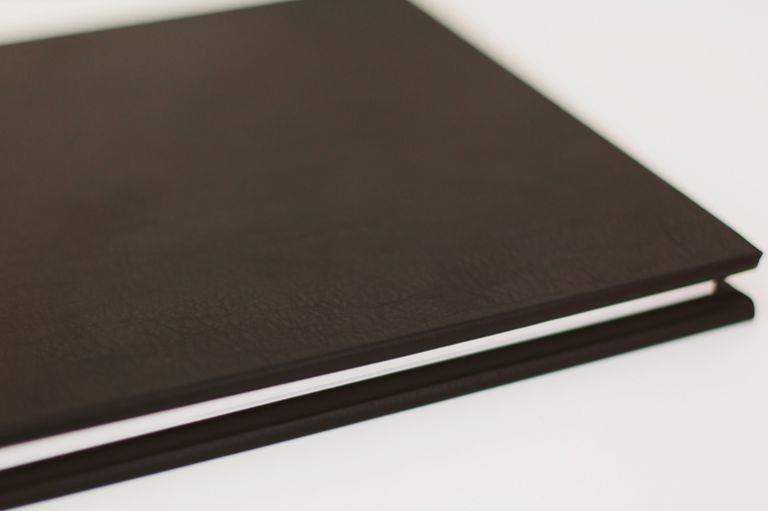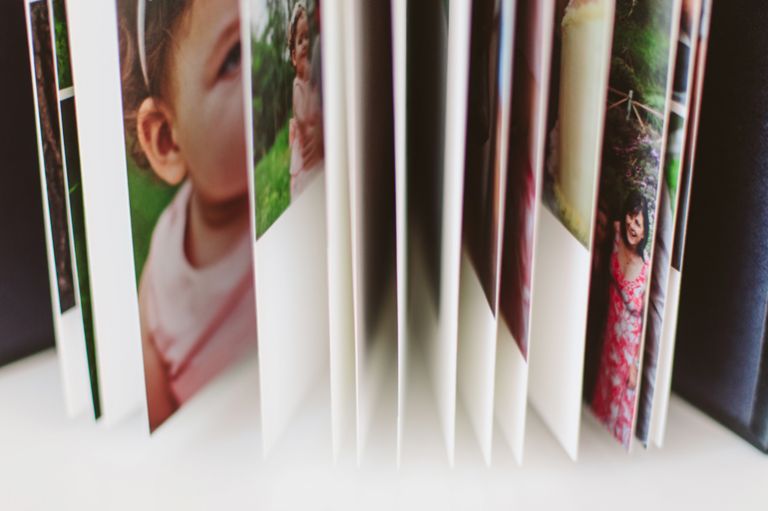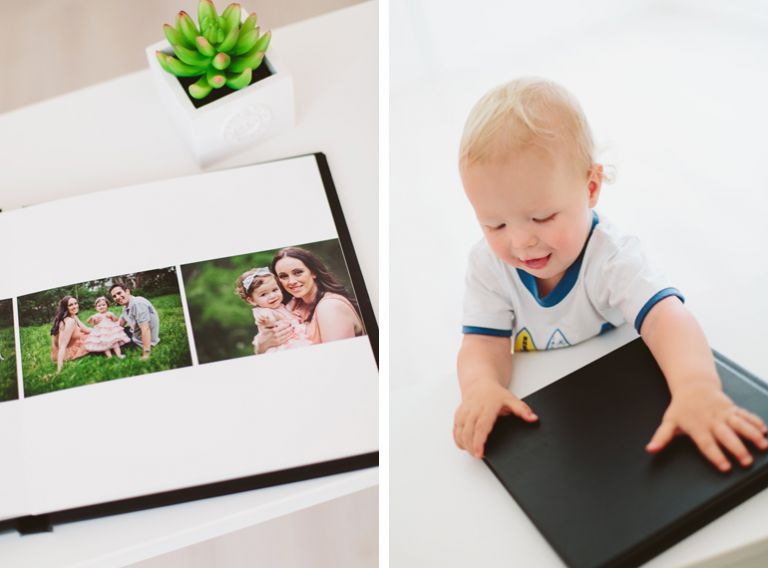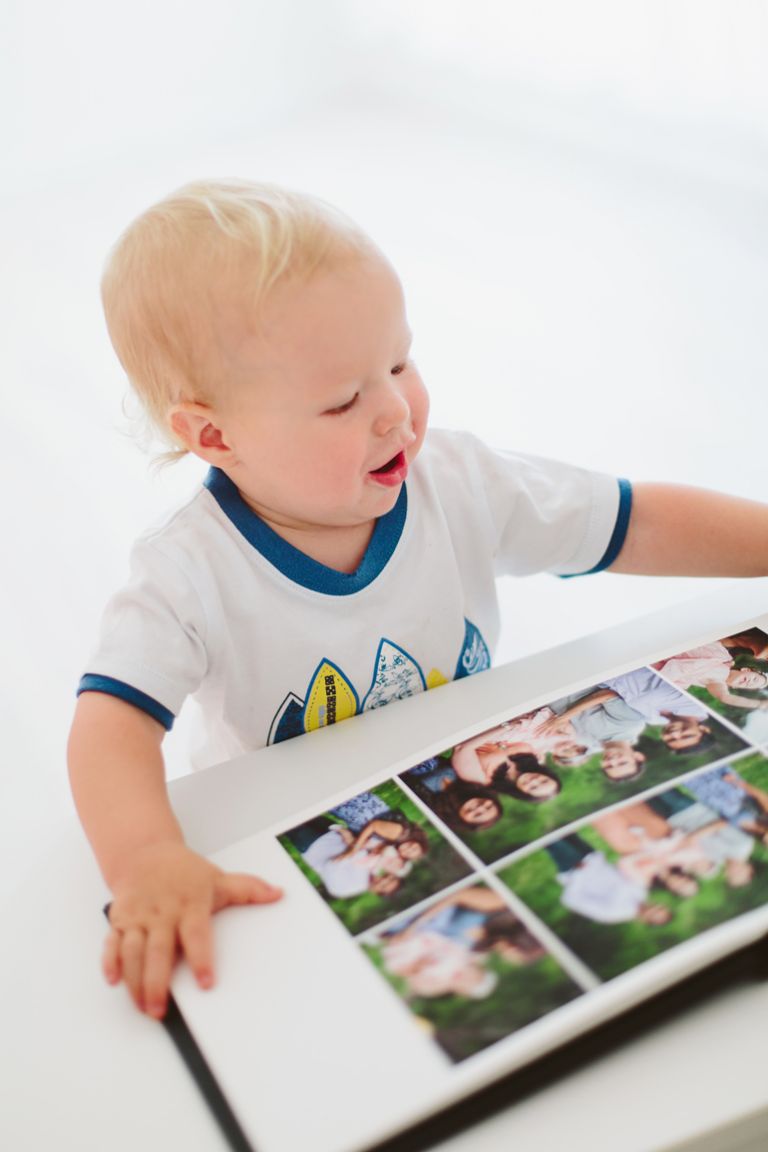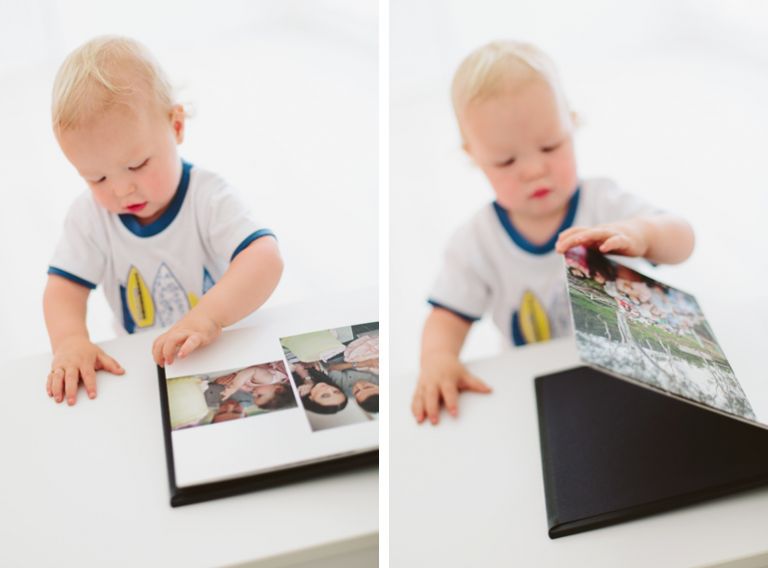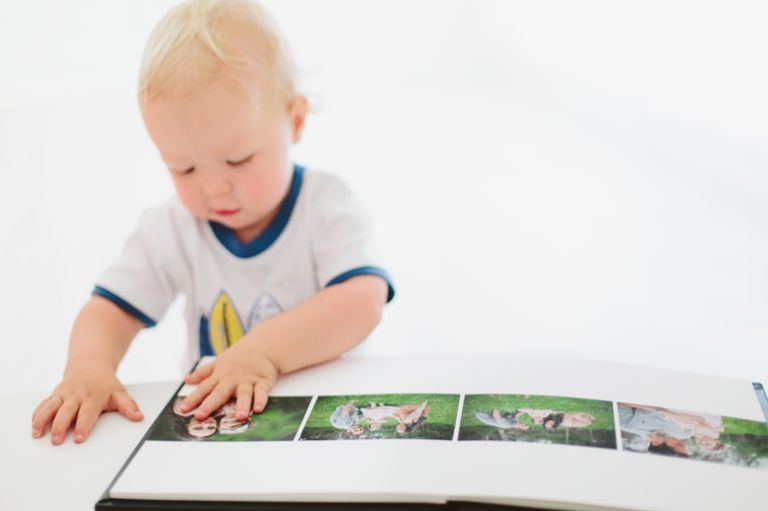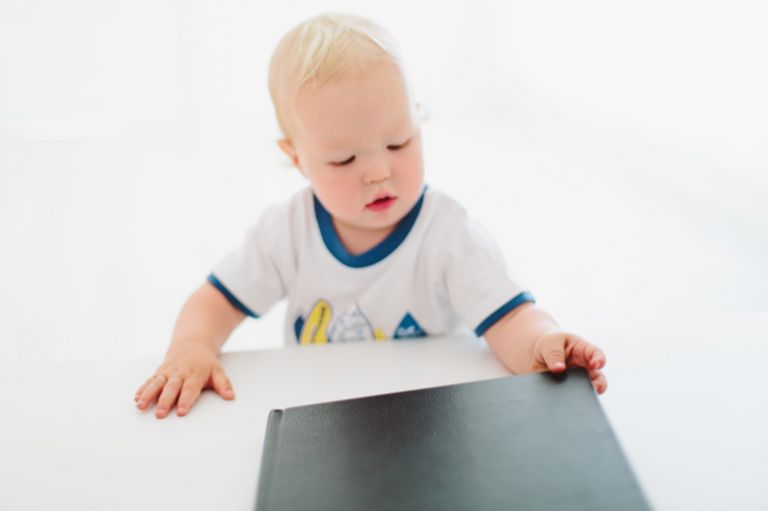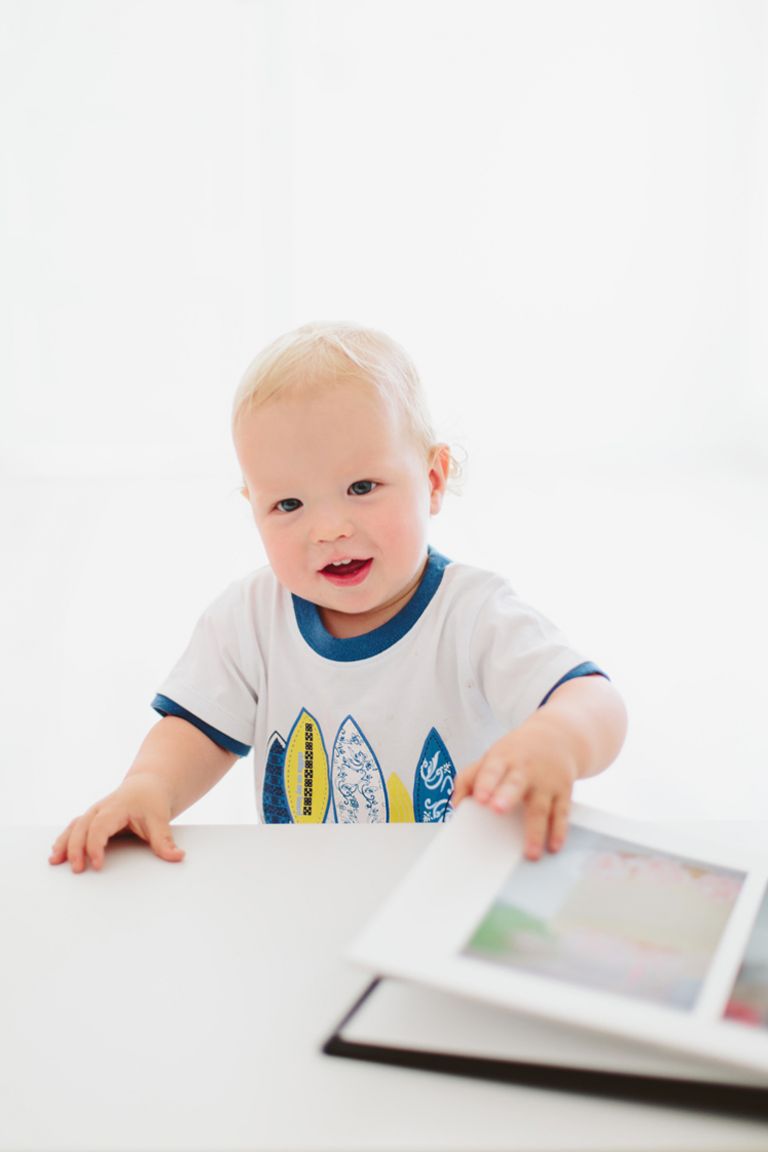 Make sure you ask to see my collection of sample albums when you book in for your session – I promise you, with their beautiful fine art paper pages and luscious covers, they're almost as delicious as my baby boy.
Narrelle x