I knew roughly halfway through the afternoon I spent with Rachel, Sean, and their sweet baby boy that this would turn out to be one of my favourite newborn sessions to date.  There weren't any expectations other than me turning up to shoot this newly grown family as they were forging new paths together.  I love that we were able to capture a routine as simple (yet still slightly unknown) as feeding. And the delicious toes and fingers, and the glances, and the tender moments both stolen and given without a second thought.
And I'll be completely honest here – as much as I love the sleepy, curled up poses – there are photographers out there that specialise in them and will give you a whole gallery of these type of images to choose from. I'm not one of them. I'm happy to try and sneak in a photo or two if bub's nice and sleepy, but I prefer the focus to be on the moments you collect and build upon in those early days. When everything's new and fresh and full of wonder, and perhaps a little scary and overwhelming. Whatever is real for you during this time – that's what I want to capture.
The photos below, of baby Seamus and his besotted mummy and daddy, are the perfect example of what I like to put out there as being 'what I do'. It's the type of newborn photography I offer because it's what makes my heart sing and it makes me feel honest when I hand your gallery over, knowing I've done my best to capture who you are and what your love looks like.
Rachel and Sean – just so you know – your love was as sweet and as warm as I've seen. Thank you for sharing it with me.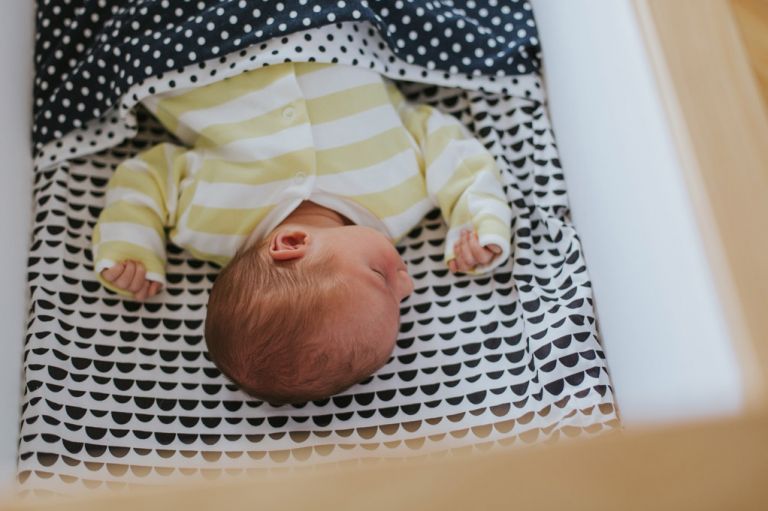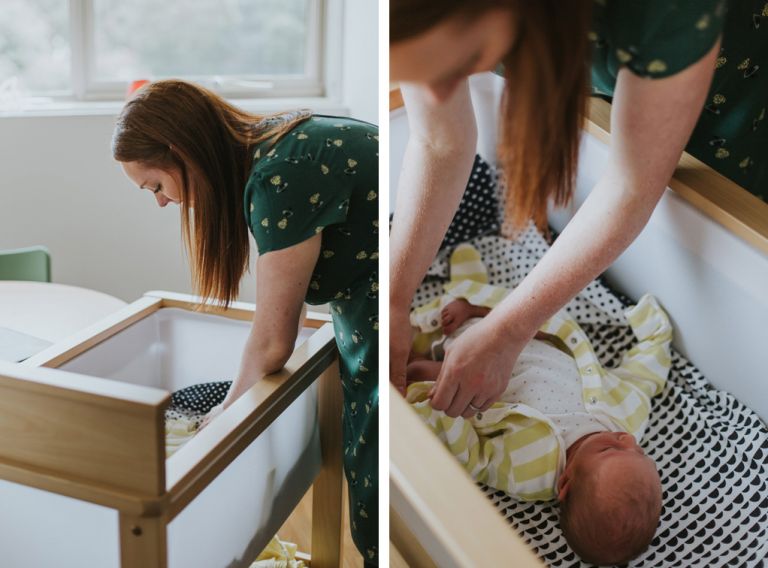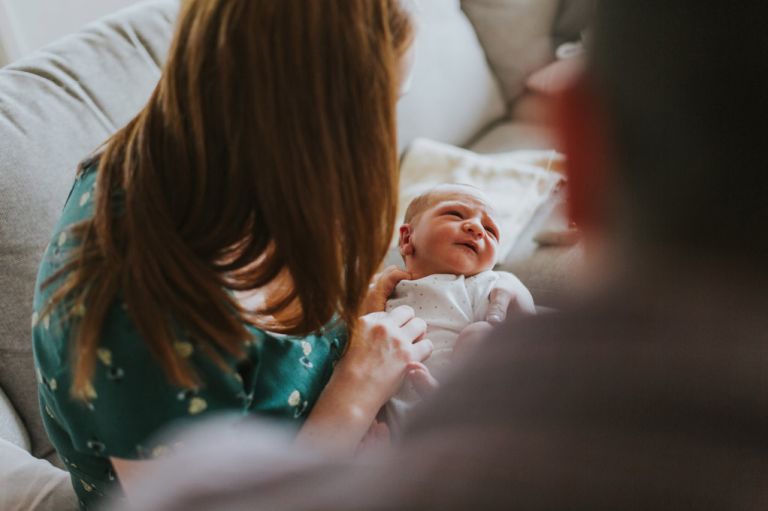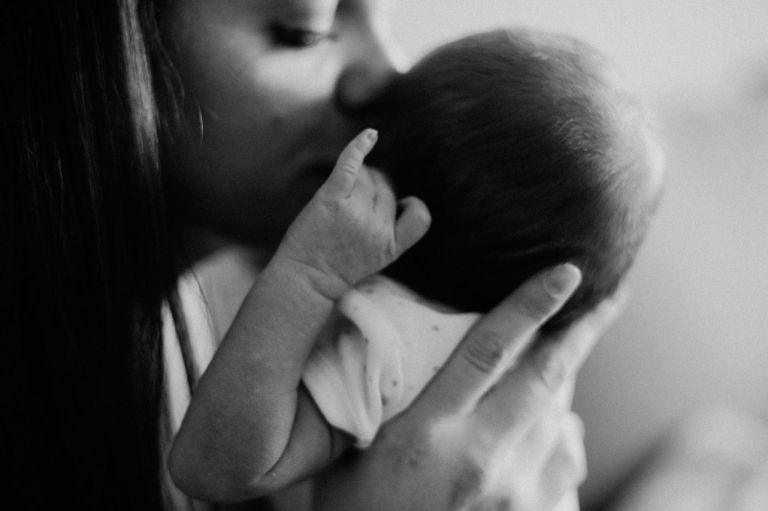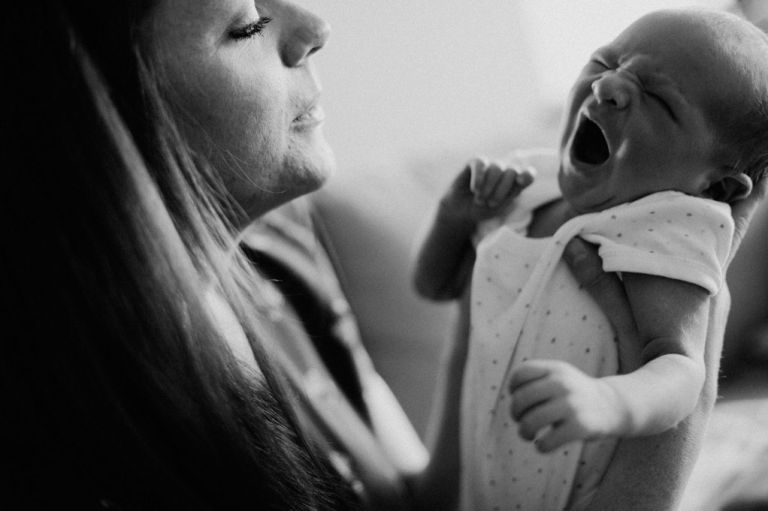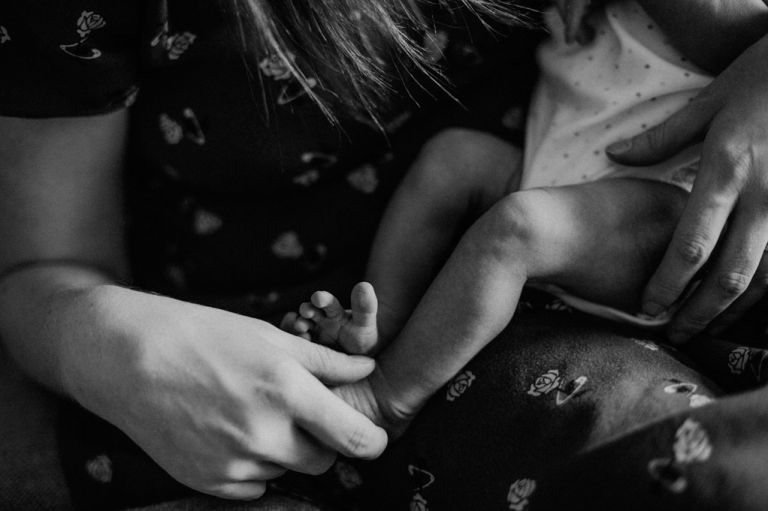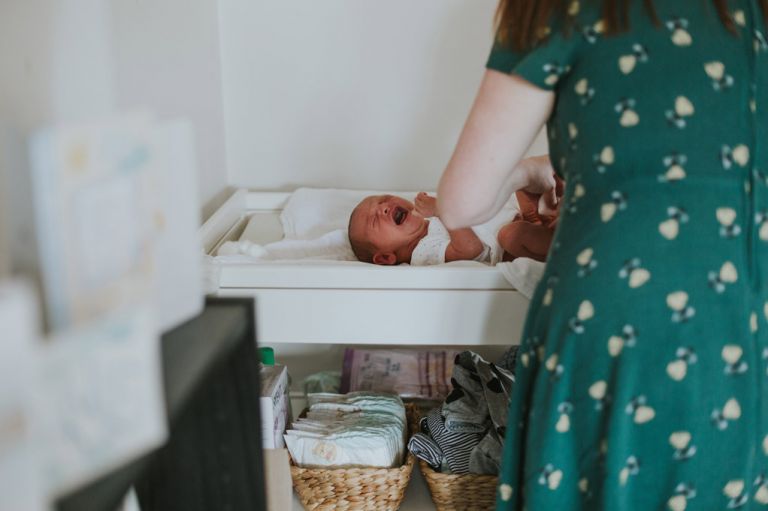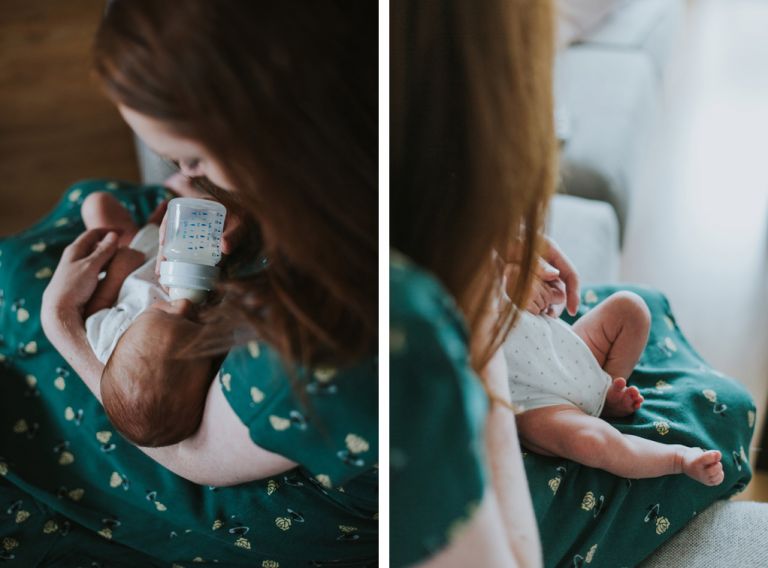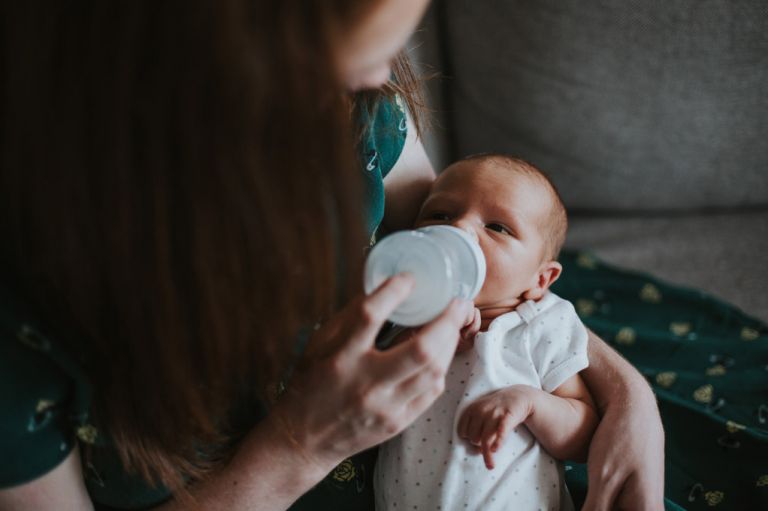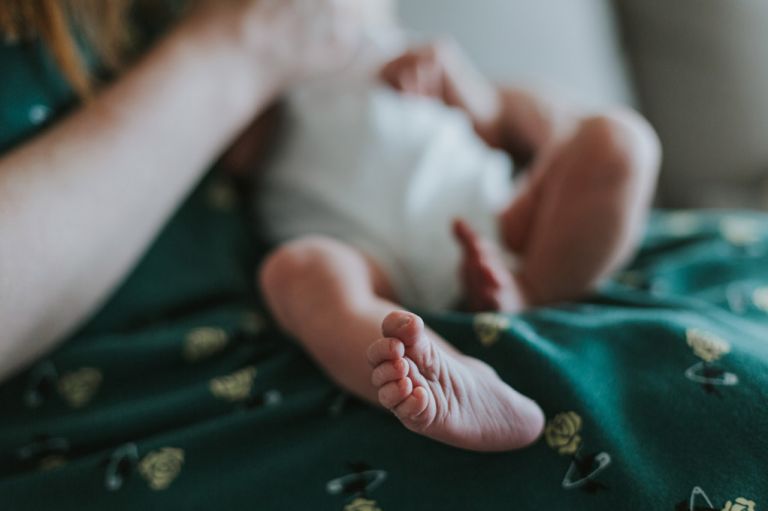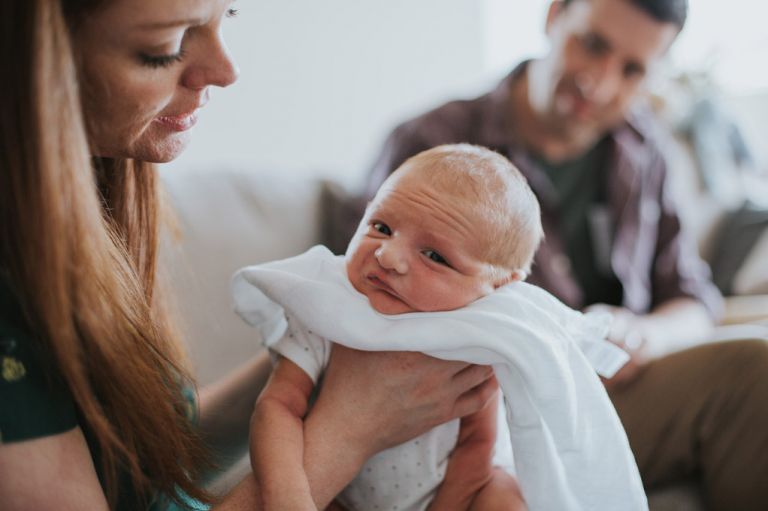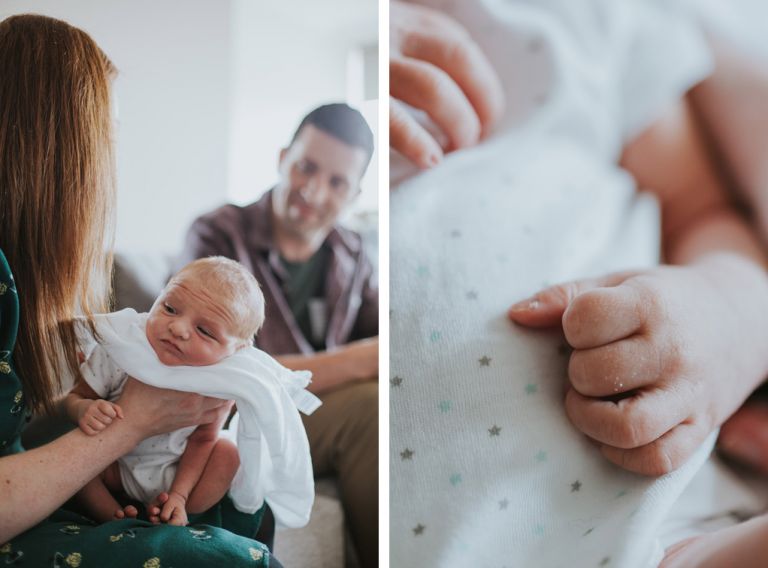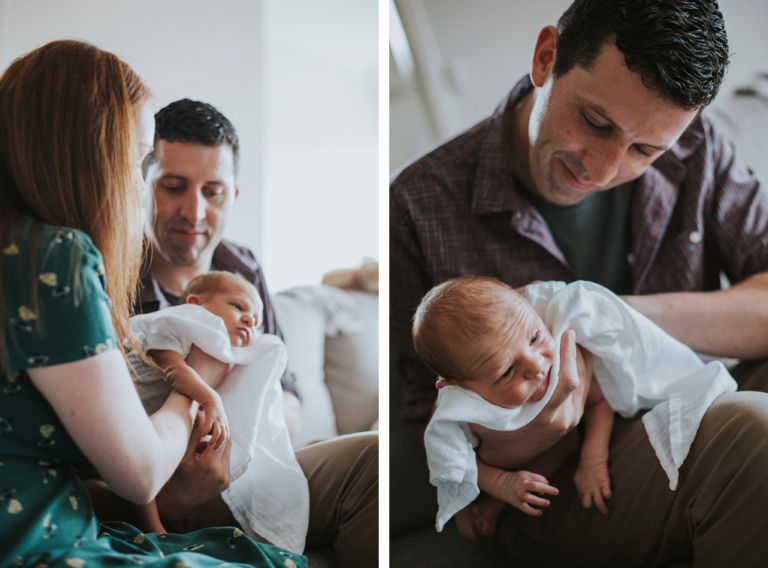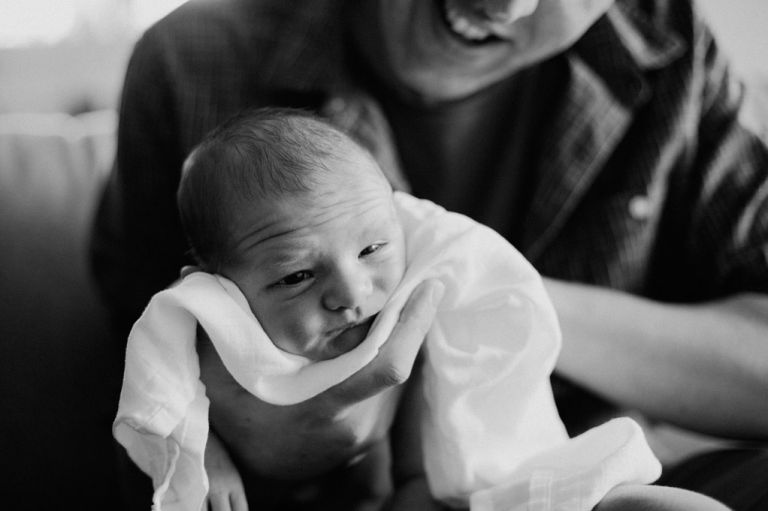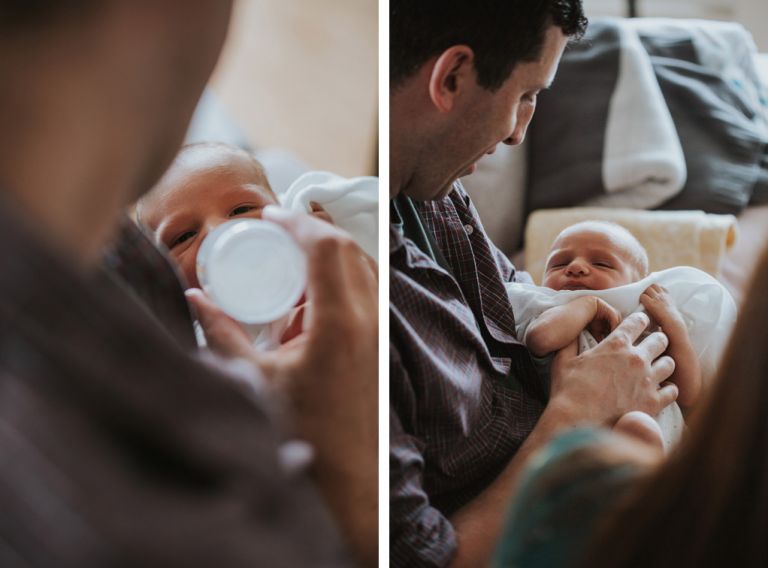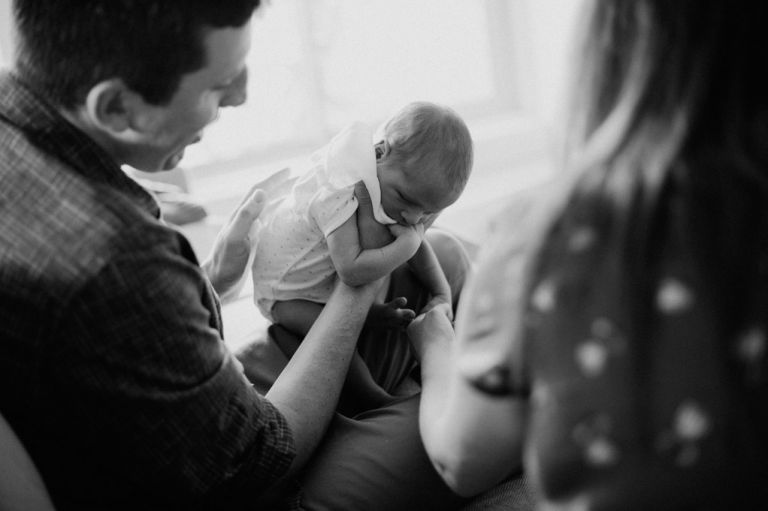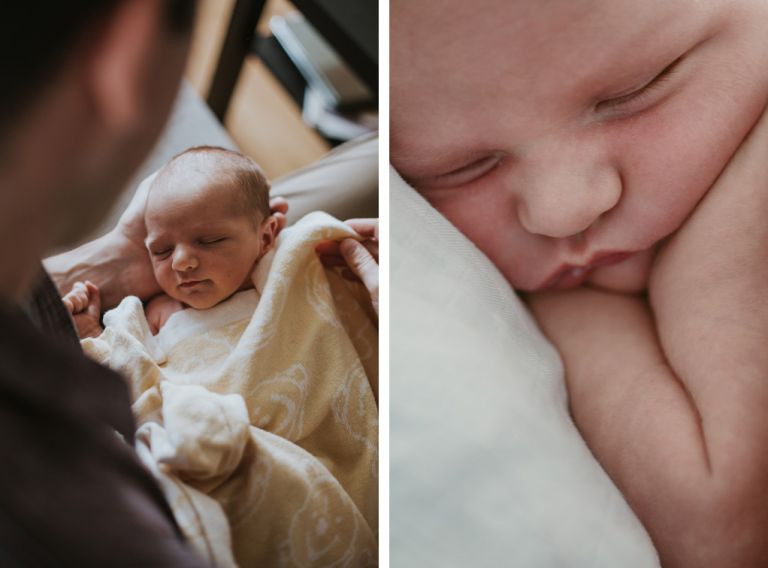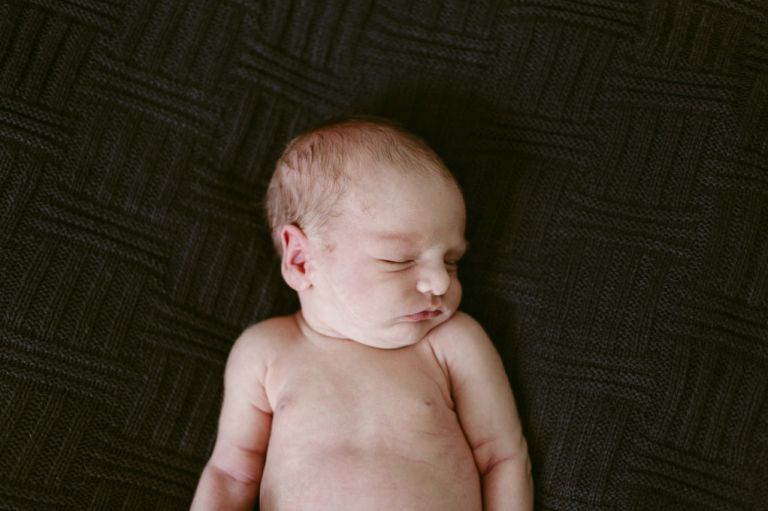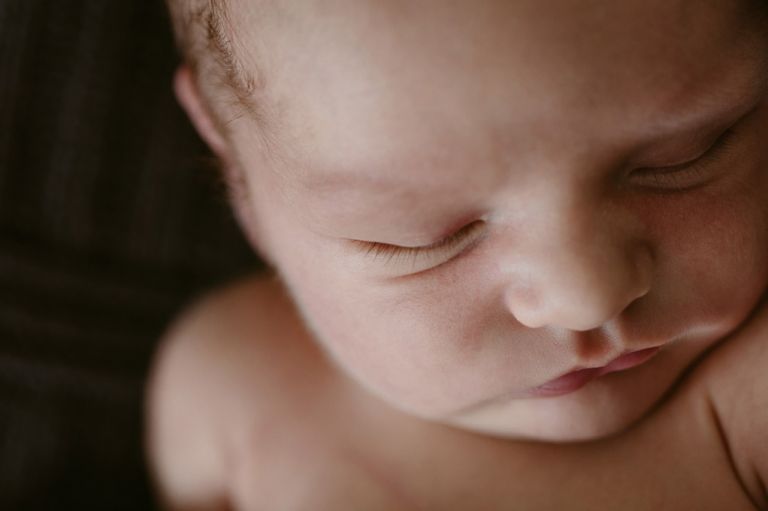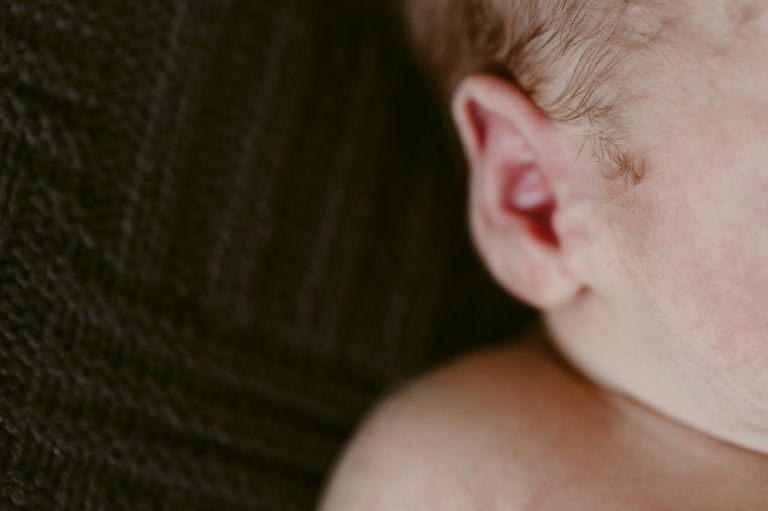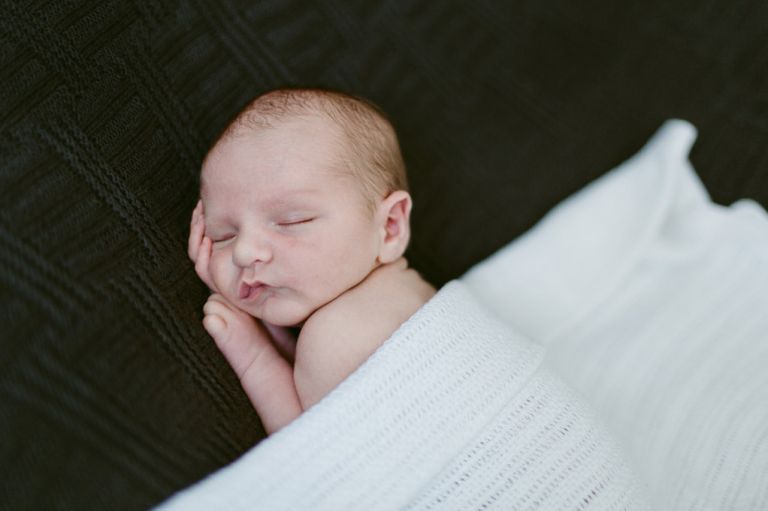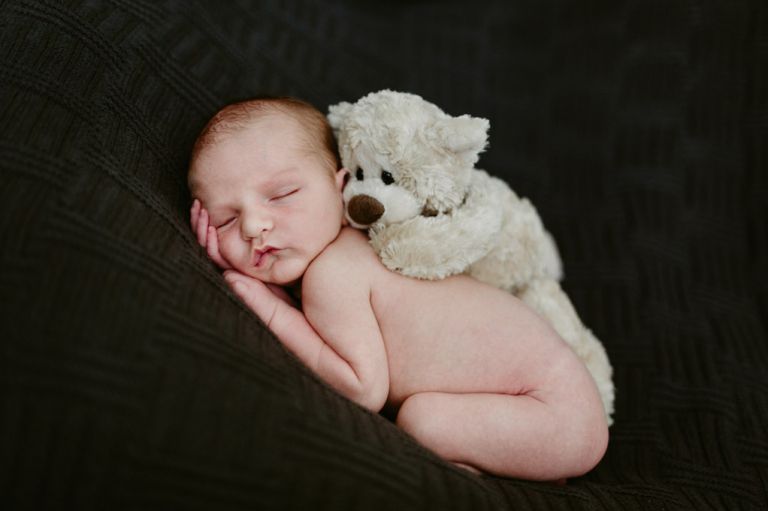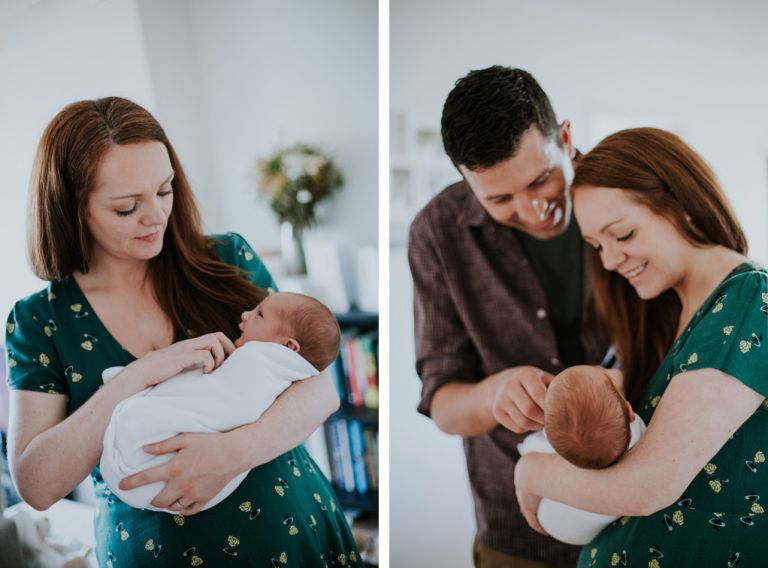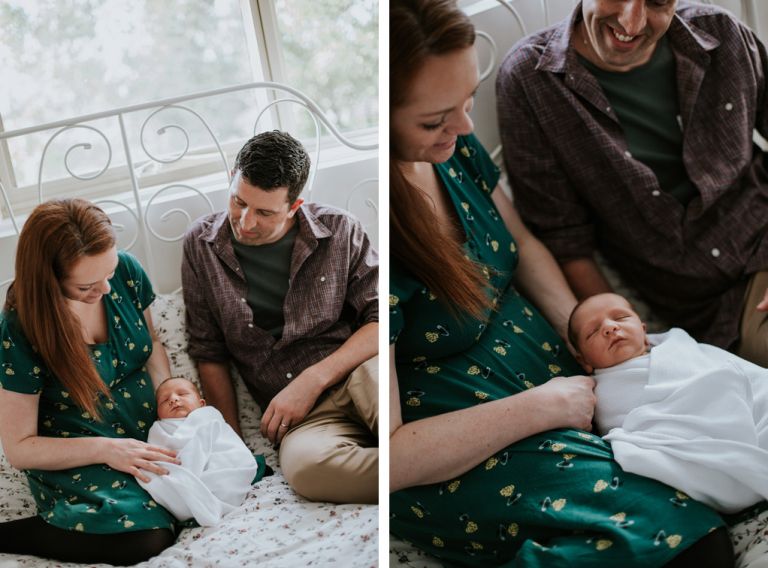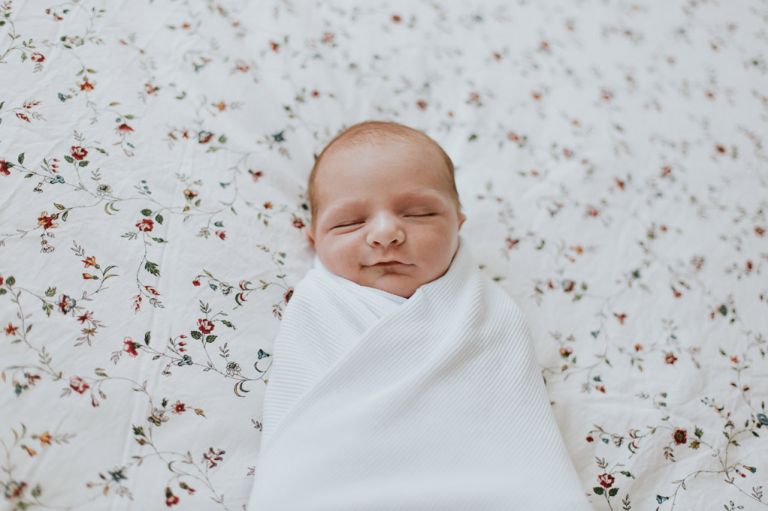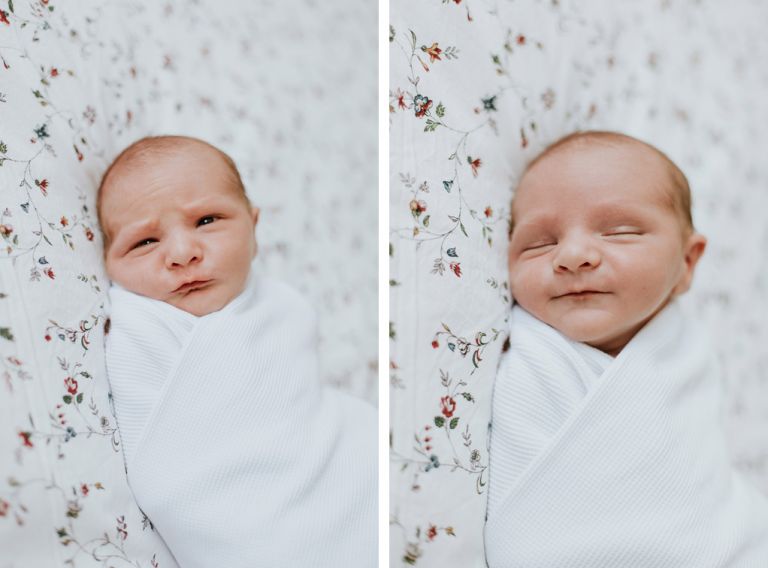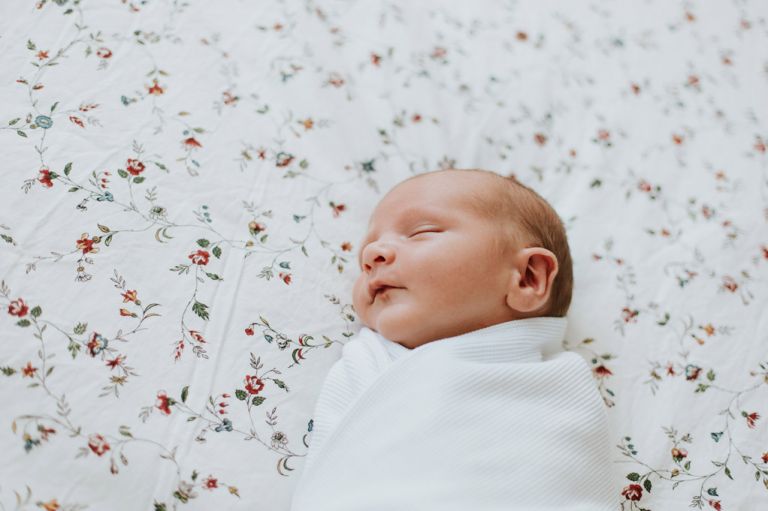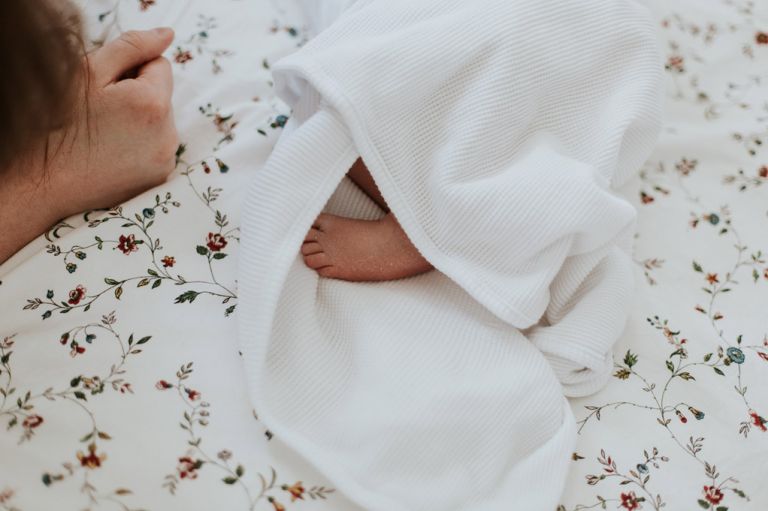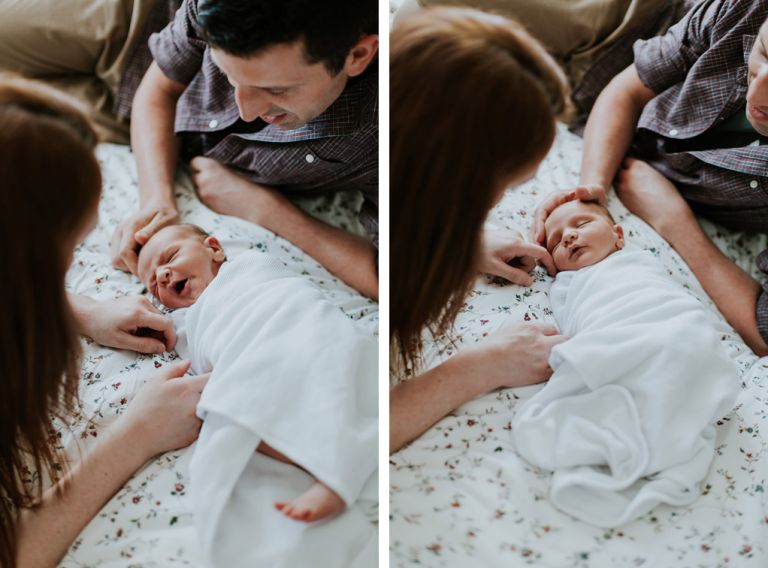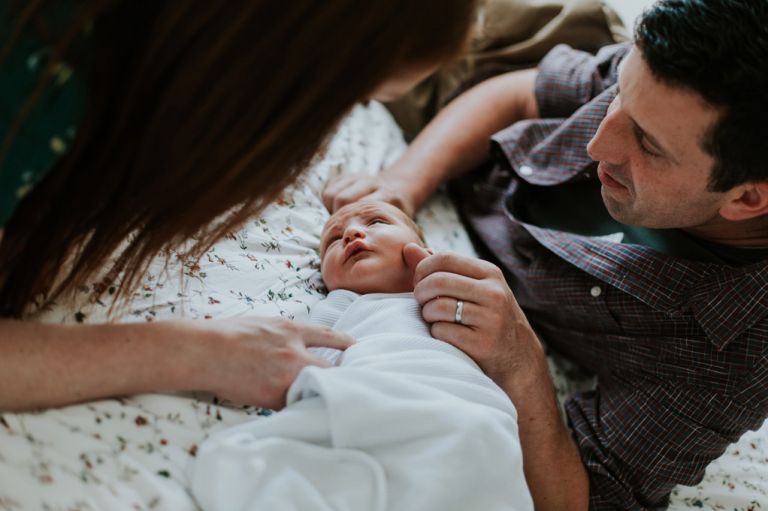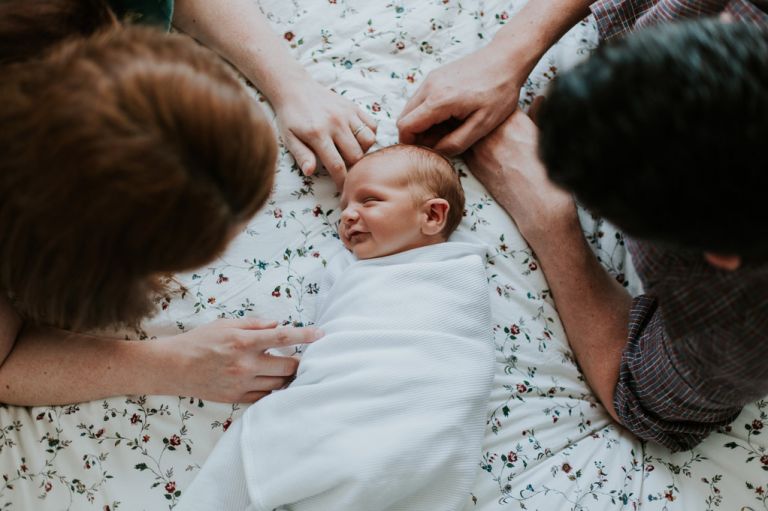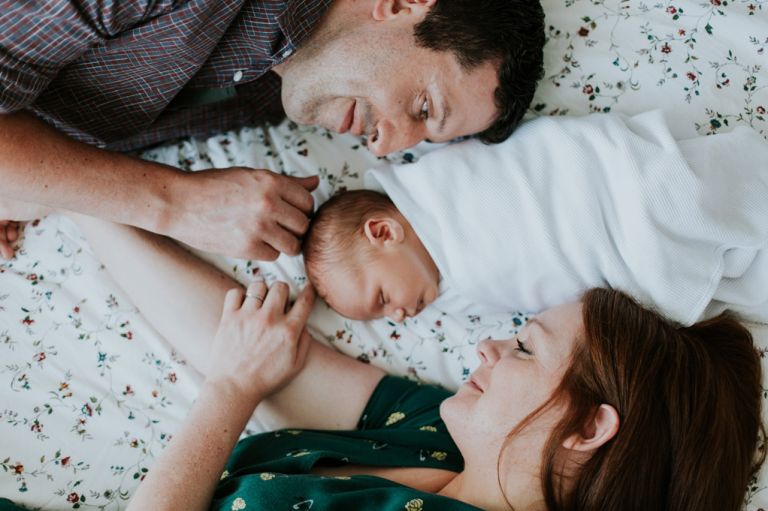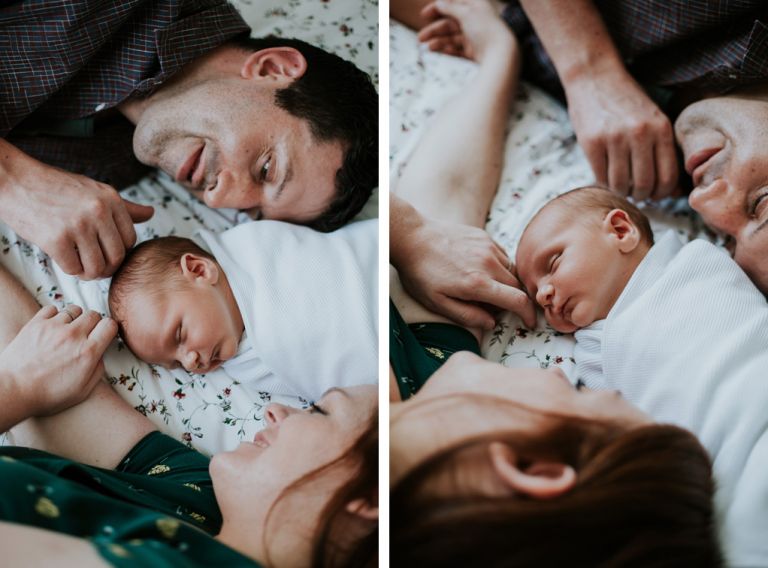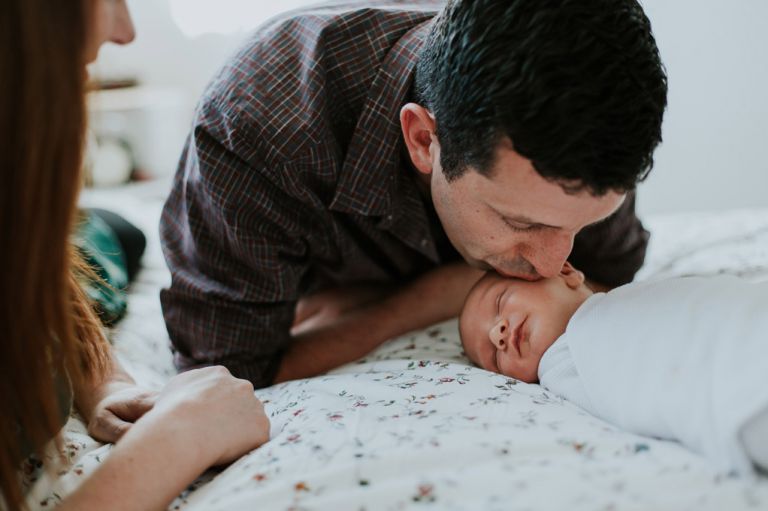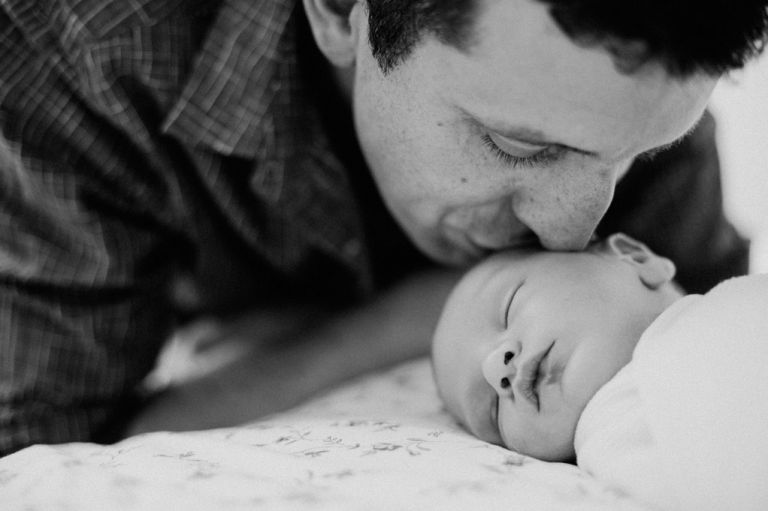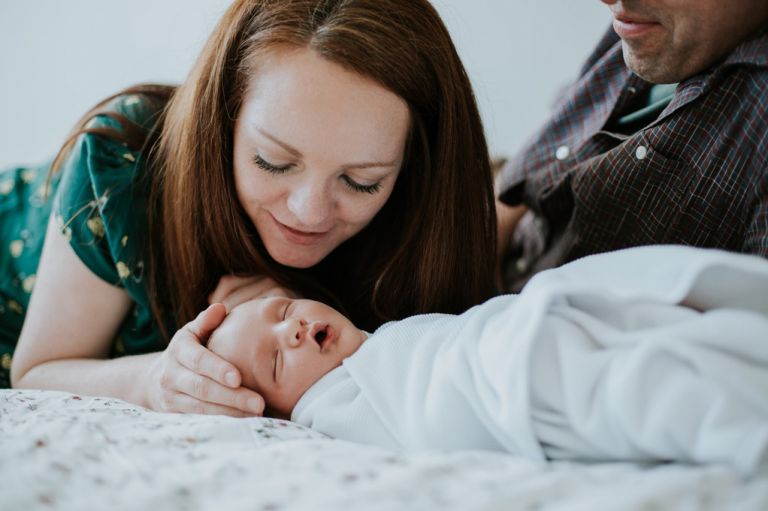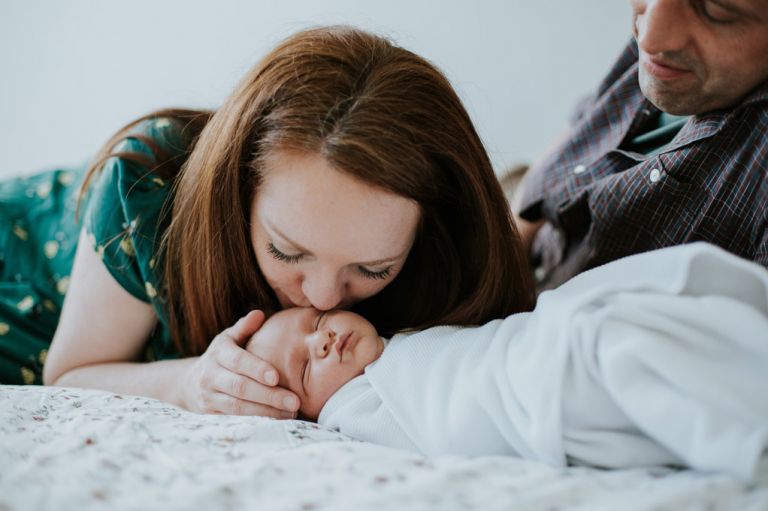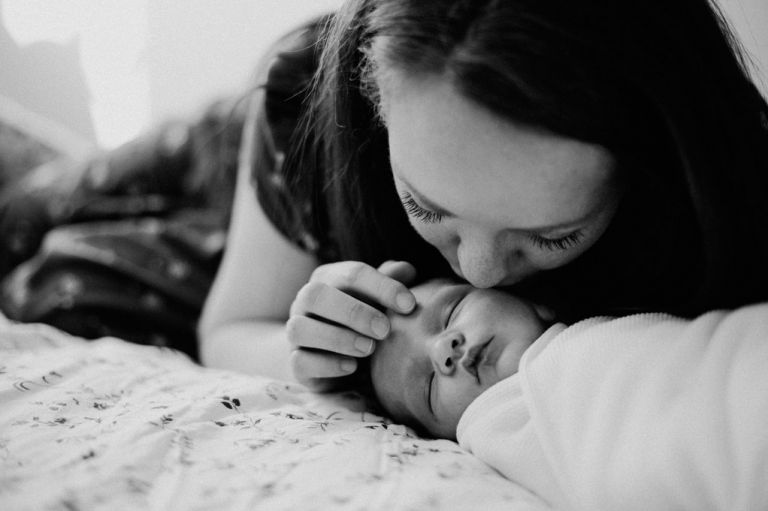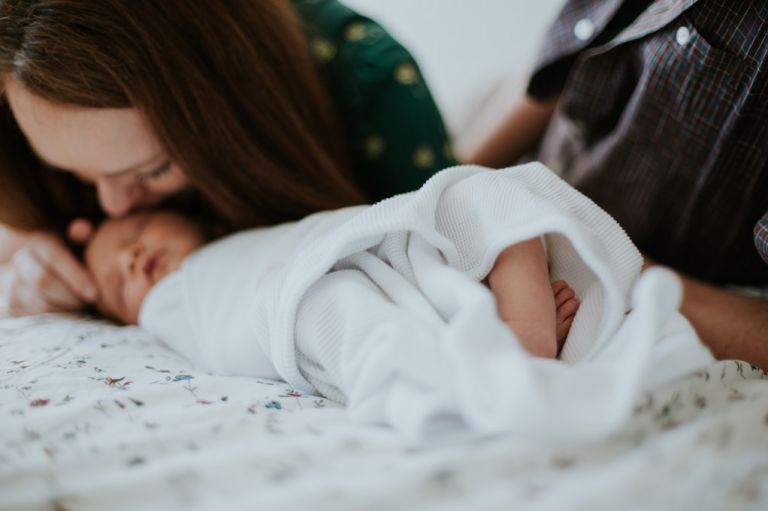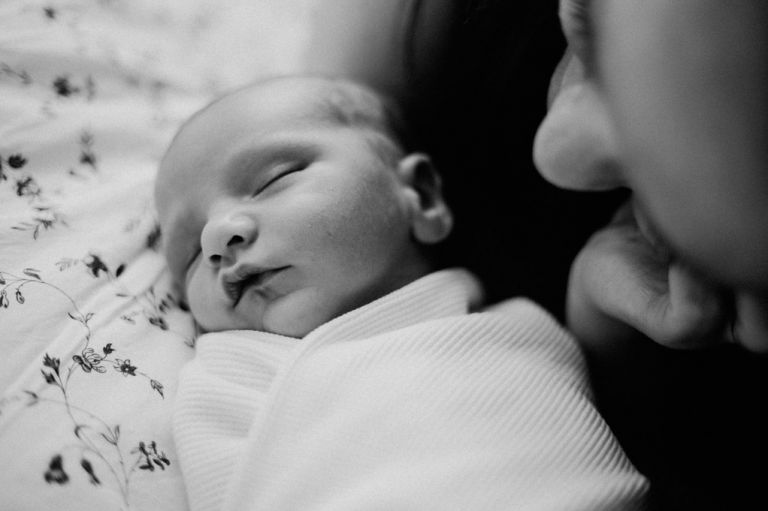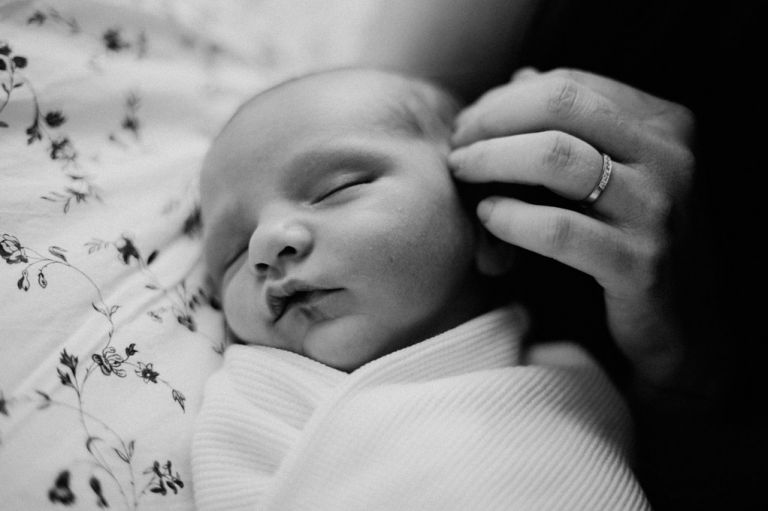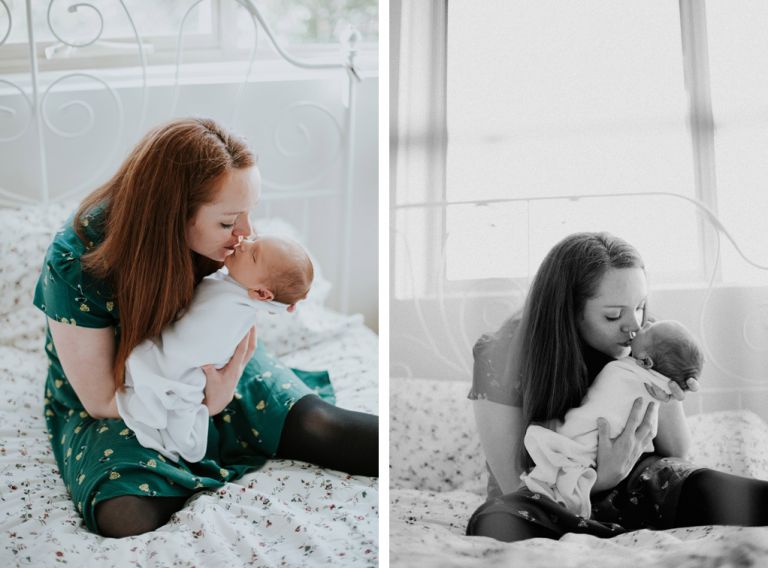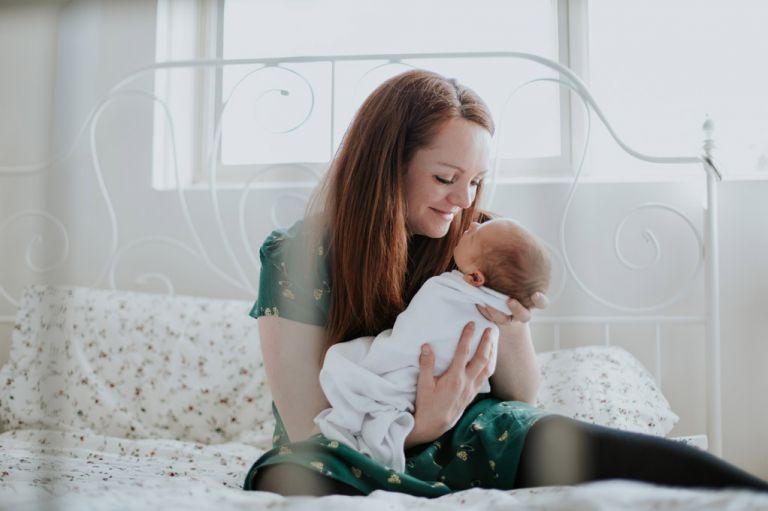 Narrelle x